Want to propagate Chiba's grinding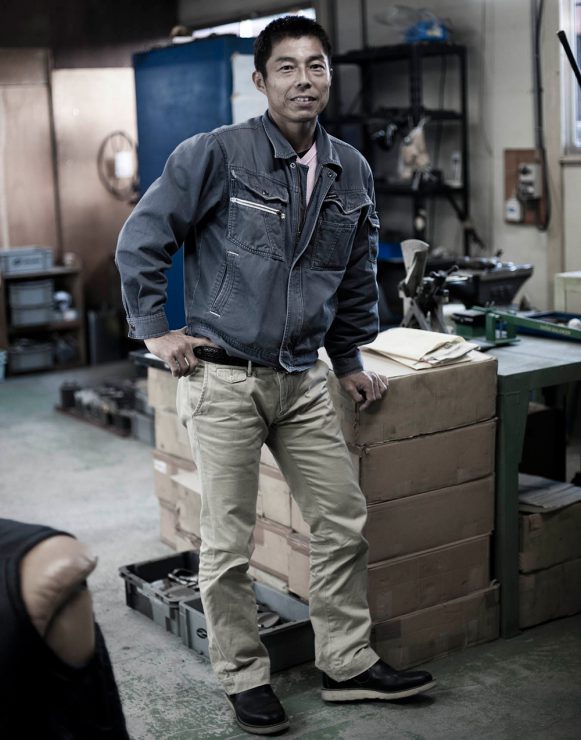 Started playing golf when he was an office worker.
As one of the projects at his workplace, he produced putter through self-taught. Brought this putter to tournament held in his local area, asked the top-pro to use it without any appointment, and received high evaluation. Later on, retired to aim to become professional golfer. However, with the experience of making his own club as a start, started to grow interest in the world of design and development.
Then believed firmly that Fumio Chiba is the only one who can curb as Miyachi imagines, so he searched for Chiba, whom he had met only once before, and told his desire.
After launching KM Produce, which is a forerunner of Zodia, became the representative of current "Zodia," and is now in charge of club design and craft (assembly and adjustment). Was trusted with his technique and worked with PGA Isao Aoki pro (Currently Senior) to adjust clubs for four years.
Also, has an experience of working as a caddie of LPGA Ikuyo Shiotani pro (Currently Senior).
In October 2011, opened Zodia's first directly managed shop "Zodia addict" in Nagoya city, Aichi as an associated company.